Local 1776 team makes titanium sponsorship for LLS!
Updated On: Sep 267, 2015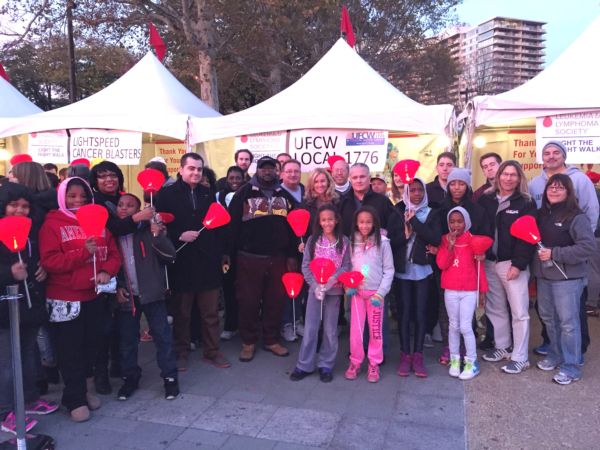 The Local 1776 team at the 2014 Philadelphia Light the Night walk.
For the fourth consecutive year, Local 1776 will fundraise for the Leukemia and Lymphoma Society's Light the Night walks. The walks take place all across the country in an effort to raise funds for researching a cure.
The Local has been a proud supporter of the Leukemia and Lymphoma Society for many years – donating more than $20,000 annually to research and patient care. 2014 proved to be another successful one for the Local 1776 teams in the Lehigh Valley and Philadelphia -- we want to do EVEN BETTER in 2015!
Donate on our team Web site to help the cause. Your participation will help save lives. Thanks for your support!