When you shop local, you're helping your community.
Good jobs build strong communities!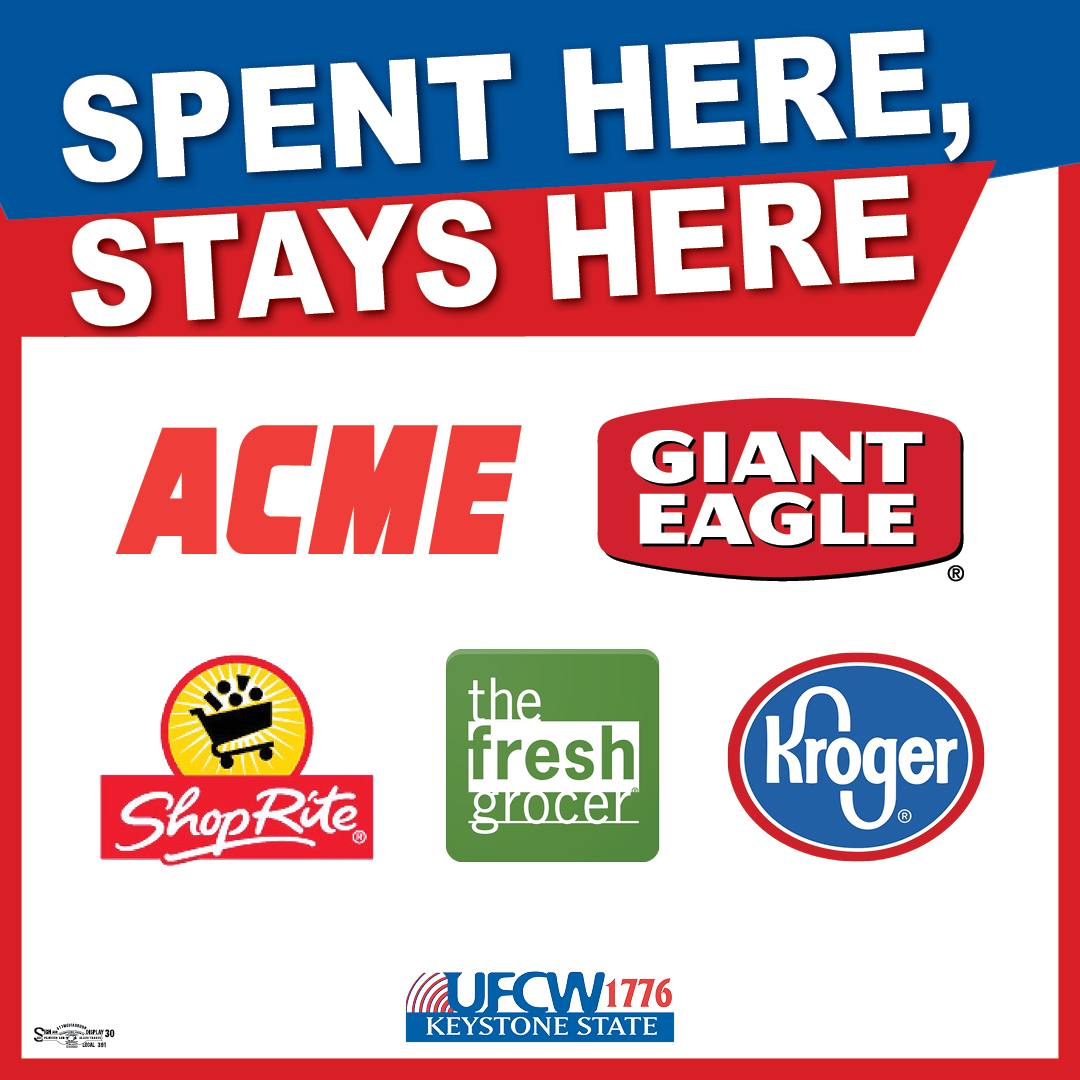 Some stores guarantee high wages and good benefits to workers - others don't. Support the
communities you live, work and play in by shopping local.
Stores like Acme and ShopRite treat employees like family, providing high wages, good
benefits, and a voice in the workplace. These aren't just employees – these are your neighbors,
friends, and family. Support stores that support our community.
The Union Difference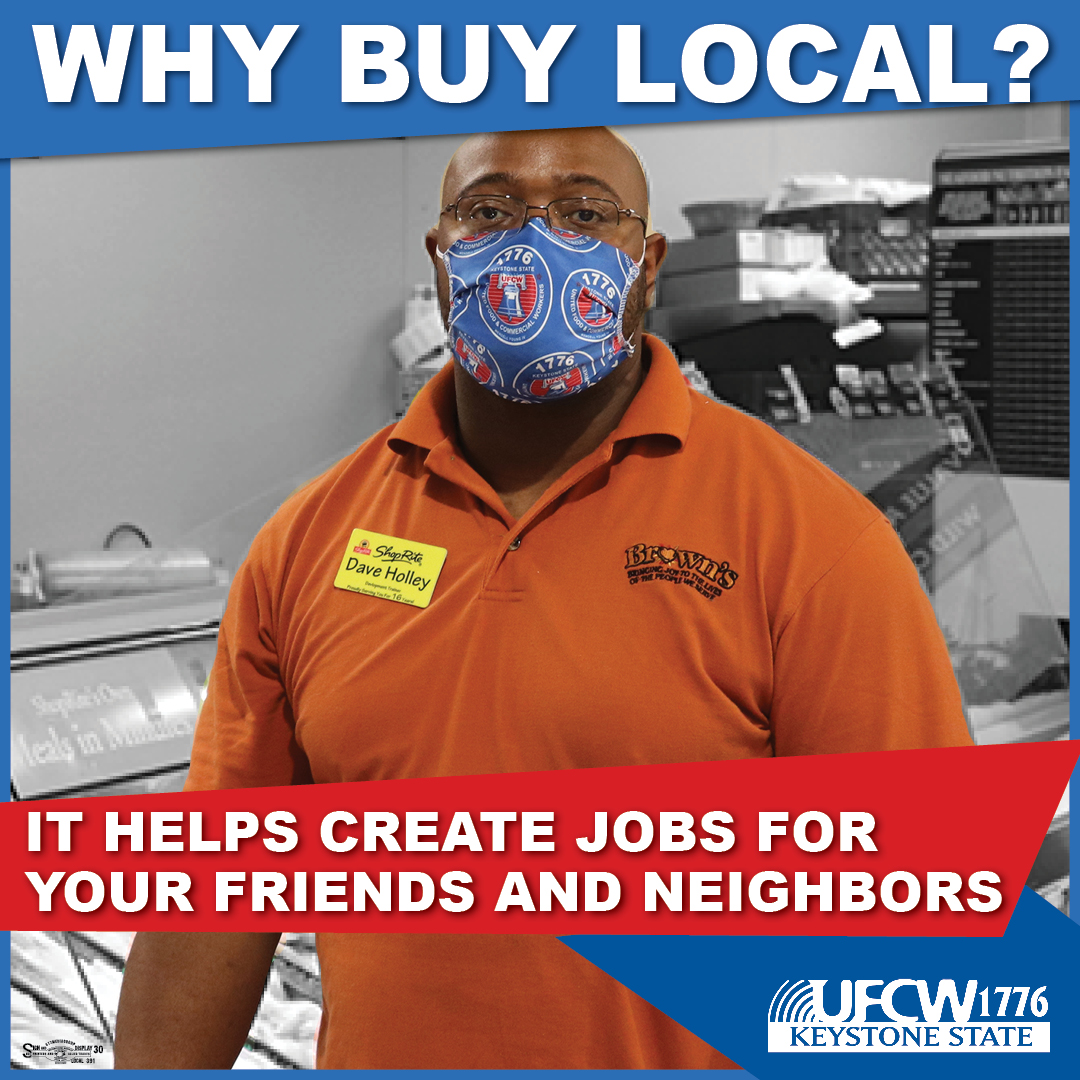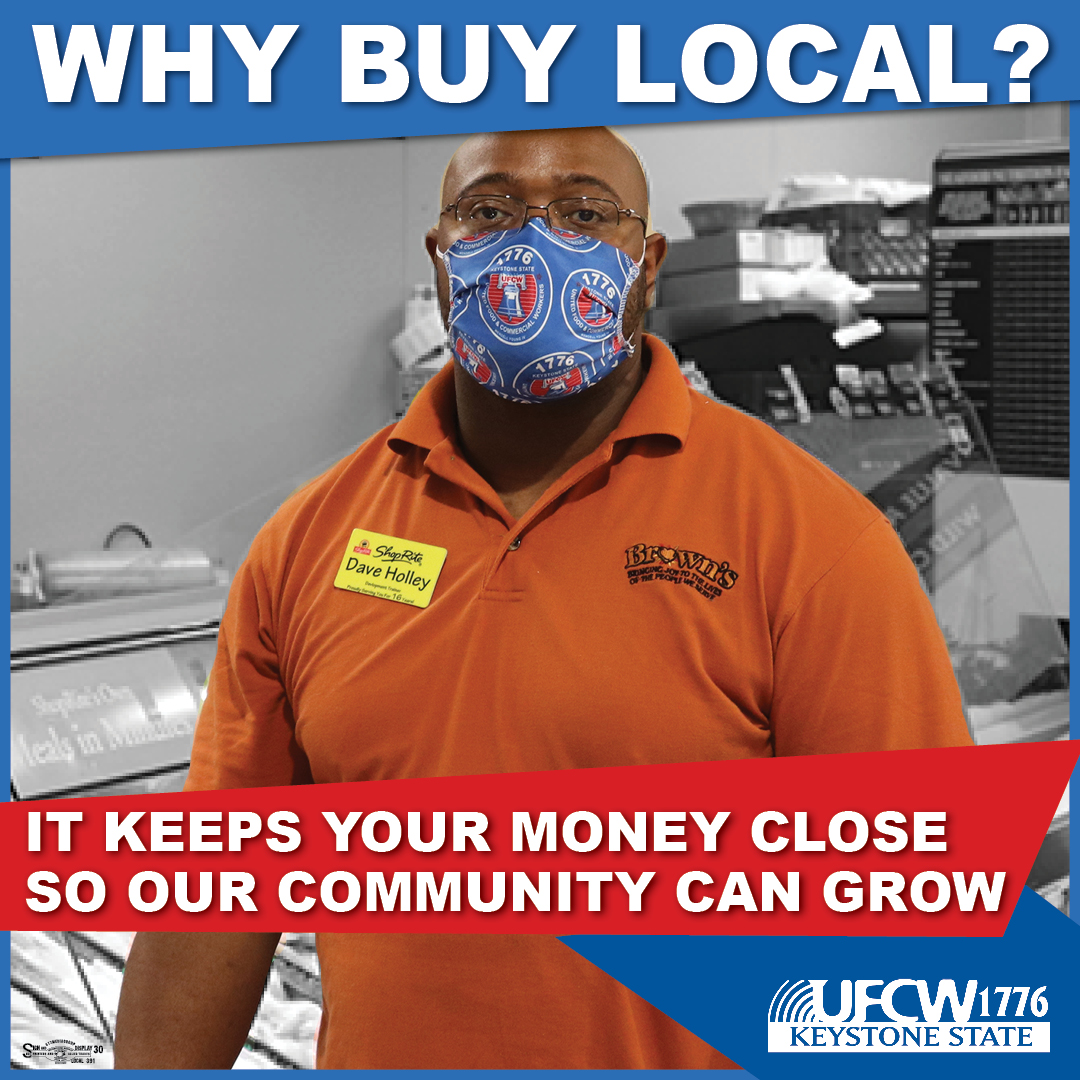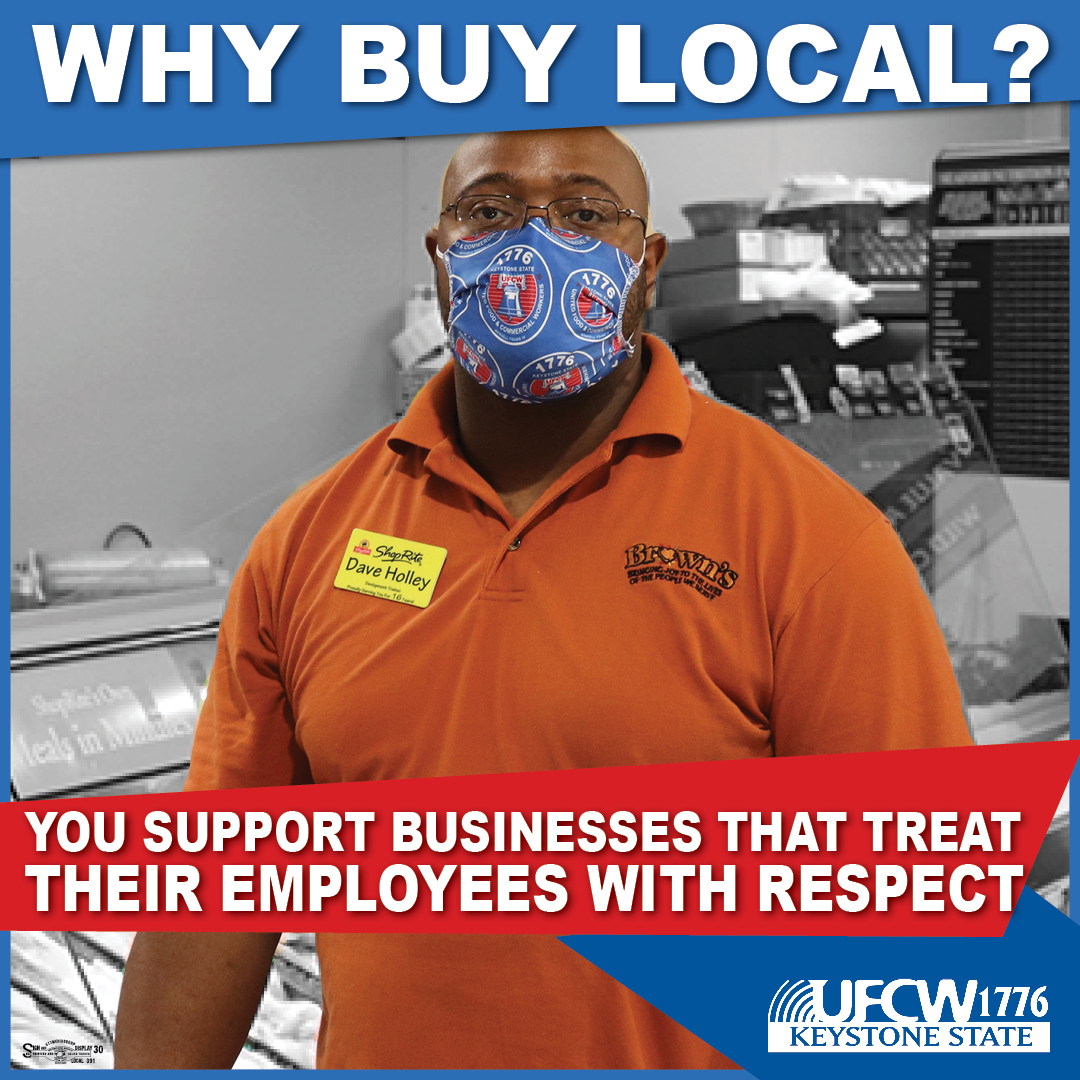 Hard working men and women are seeing their way of life on the verge of collapse as health
insurance costs skyrocket, pensions disappear, and real wages stagnate. The future of working
families depends on a united voice that can stand up to powerful interests.
With most of the economic benefits of our economy going to corporate America, working people are using the power of collective action to get their fair share. With a union, workers stand together to bargain for affordable health insurance, prescription drug coverage, living wages, safe working conditions, equal opportunity, a secure pension and a voice in the workplace.
Non-union workers have limited rights and can be fired "at-will," for no reason. Non-union
workers also find that the rules can change at the whim of the employer.
Companies with unionized workers show that they care about the needs of their employees and their community.
The next time you're going shopping, consider how the employees' livelihoods are affected by
your decision. With grocery workers on the front lines of this pandemic, providing food safely
and efficiently to feed our families, we should support stores that support their workers.