Pennsylvania Medical Cannabis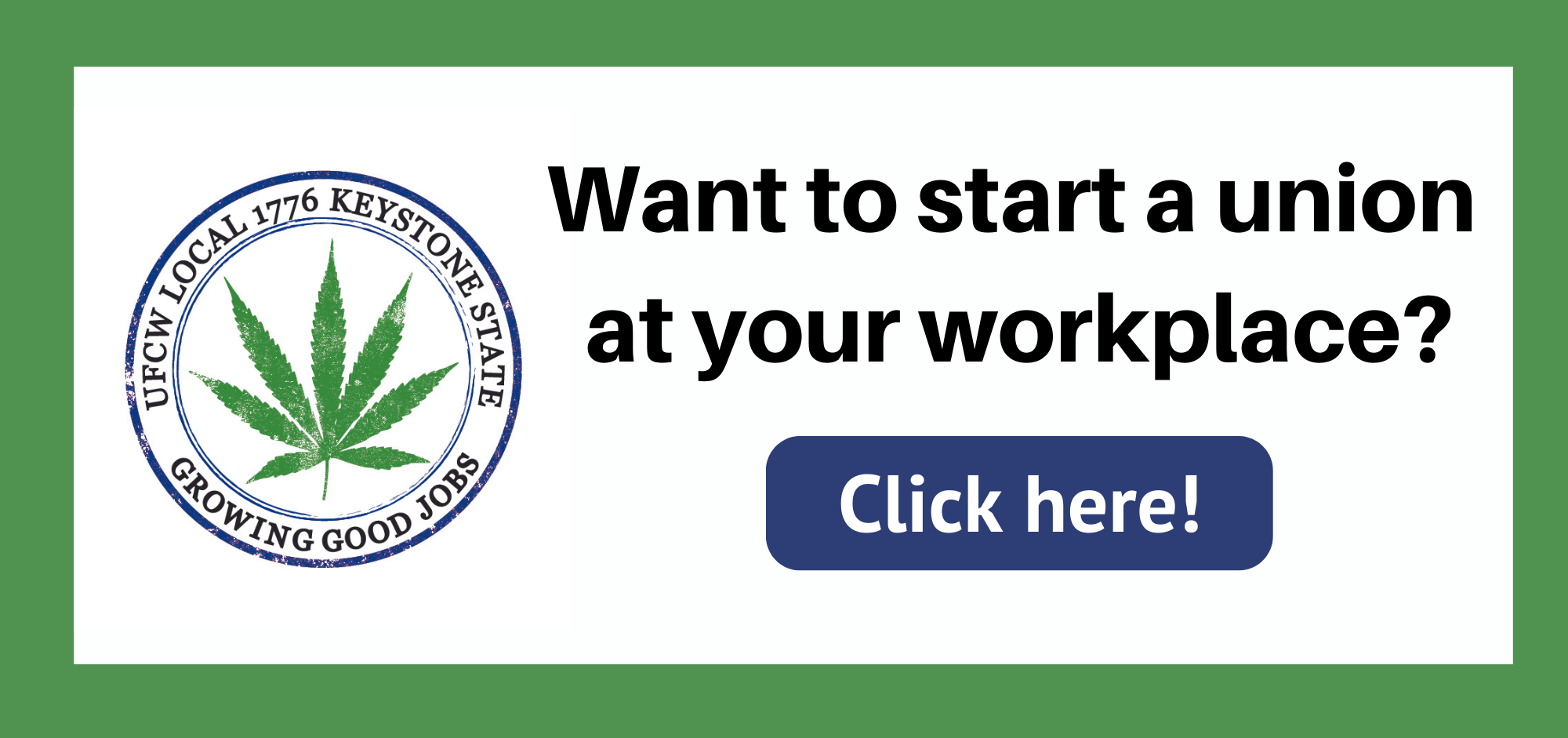 ---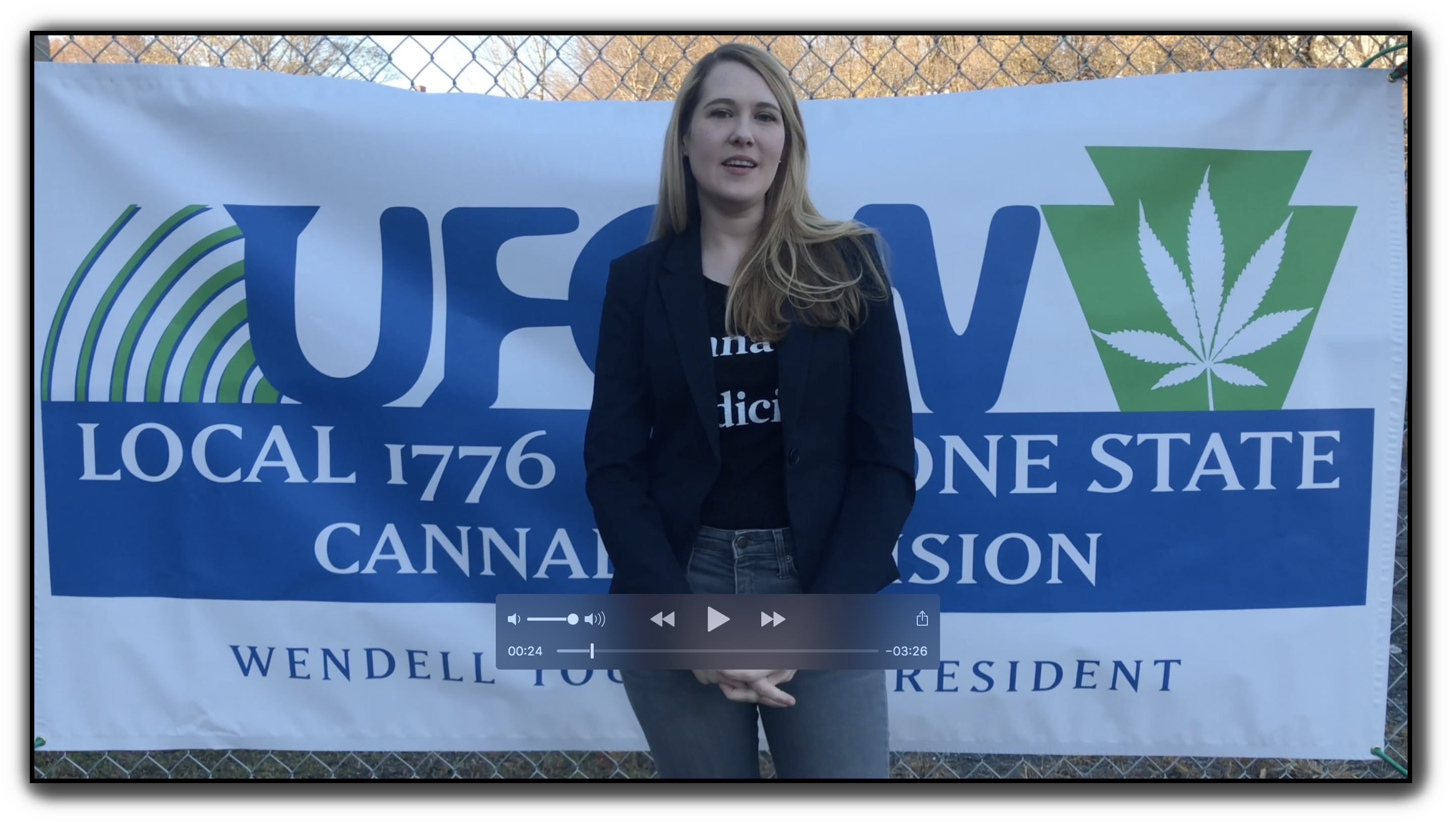 Franklin Labs and Vireo Health medical cannabis workers are union strong! Hear from five UFCW 1776KS members working in medical cannabis facilities in Pennsylvania.
---
UFCW Local 1776 Keystone State has been a prominent leader in the development of the emerging medical cannabis sector in Pennsylvania and is at the forefront of worker unionization in the industry. Medical cannabis was legalized in Pennsylvania in 2016, creating a future for the state with thousands of new jobs. Cannabis is a newly regulated market that can offer local communities many good jobs with strong wages and benefits.
UFCW Locals across the United States already represent tens of thousands of workers, with members working in growing and cultivating facilities, manufacturing, processing, and also in laboratories and dispensaries. Here in Pennsylvania, Local 1776KS was very instrumental in creating and securing PA state regulatory support in favor of future UFCW employers that applied for licenses within its jurisdiction. We are supporters of an industry that not only is bringing many new jobs to Pennsylvania but is helping individuals receive a beneficial substance with many benefits. Our union family is proud to be working with cannabis facility employees across the state to organize and represent this newly formed group of workers.
The UFCW offers cannabis workers and business owners, along with patients and coalition allies, the opportunity to work together to accomplish shared goals. By crafting and supporting targeted legislative efforts, along with negotiating the best contracts for workers, we are giving workers a voice in the workplace and beyond!
Wherever cannabis is legalized, UFCW Local unions are committed to building a successful industry with a thriving, diverse and skilled workforce.
Jobs that pay better wages and provide better benefits—like the ones we represent—are vital to keeping our economy afloat and families out of poverty.
---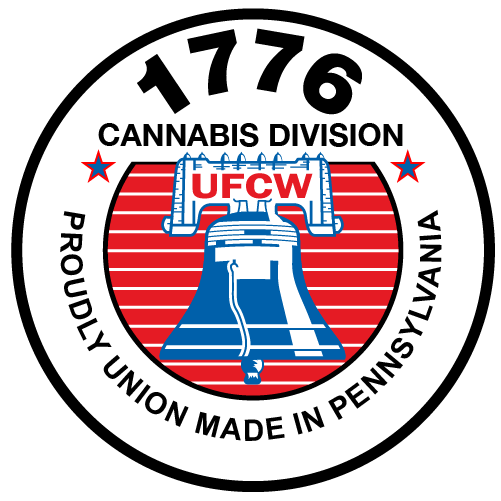 Look for the Union Label!
Franklin Labs, a medical cannabis growing and processing facility in Reading, PA, is telling everyone that their products are UNION MADE! Soon, all Franklin Labs union-made products will feature a UFCW 1776 union-made logo, so keep an eye out! Shop union-made brands to support your 1776 brothers and sisters. When we shop union-made, we speak with our dollar!
---
.
Vireo Health Employees Ratify First Cannabis Union Contract in Pennsylvania with UFCW 1776KS
United Food and Commercial Workers Local 1776 Keystone State and Vireo Health International, Inc. ("Vireo") (CNSX: VREO;OTCQX: VREOF), announced that workers at Pennsylvania Medical Solutions, voted overwhelmingly to ratify a Collective Bargaining Agreement (CBA) and officially join the ranks of UFCW 1776KS.
Pennsylvania Medical Solutions is a wholly-owned subsidiary of Vireo, a leading physician-led, science-focused, multi-state cannabis company.
The three-year agreement marks the first vertically integrated medical cannabis union contract ratified in Pennsylvania. The agreement will cover employees working in Vireo's Scranton-based, state-of-the-art 89,000 square-foot manufacturing facility that supplies precisely formulated medical marijuana products to third-party dispensaries throughout the state. The agreement also includes employees that will work at Vireo dispensaries planned for Scranton, Bethlehem, and Stroudsburg.
"This is a fantastic contract for our members and a great win for the future of all workers in the cannabis industry," said UFCW 1776KS president, Wendell Young IV. "I am very proud of the role that UFCW has played in helping to bring collective bargaining to the cannabis industry and help create good-paying jobs in Pennsylvania. I want to thank our union bargaining committee and Vireo Health for their hard work on this contract."
The agreement includes several provisions that will benefit Vireo employees. The contract provides employees with competitive starting wages, access to affordable and high-quality healthcare, guaranteed annual wage increases, a generous paid time off program, and an employer-funded retirement plan. It also includes comprehensive safety provisions and anti-discrimination language and establishes sound procedures for grievance and arbitration matters.
"As a socially responsible business, Vireo is deeply committed to its employees and is proud to be a union employer," said Kyle Kingsley, M.D., CEO of Vireo Health. "We believe that a unionized workforce is key to our company's success and look forward to partnering with UFCW to support legislation, such as legalizing adult-use cannabis, that will help create thousands of new middle-class jobs across the Keystone State."
The union played an integral part in the passage of medical cannabis legislation in Pennsylvania, working closely with Governor Tom Wolf and lawmakers to help pass the legislation in 2016.
---
.
Check out the great reads below!
We are compiling a list of interesting articles and commentary on the newly emerging cannabis industry, its challenges, and its victories! Check back often to see what we post next.
Meet America's Most Powerful Cannabis Union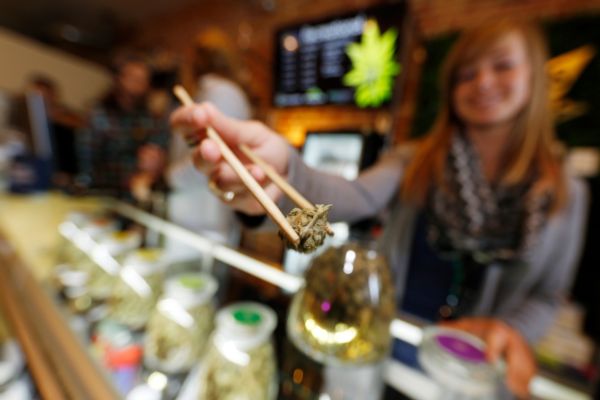 No one knows more about the complicated alliance between unions and the cannabis industry than Dale Sky Jones, chancellor of Oakland's Oaksterdam University, a marijuana trade school. She calls herself "Patient Zero." In 2010, major unions were just starting to throw their weight behind weed in California as part of Prop 19, a ballot initiative for recreational marijuana. Jones says an organizer for the United Food and Commercial Workers International Union (UFCW) walked into the campaign office for Prop 19, a campaign Oaksterdam's founder spearheaded, and said, "You're not just a bunch of tree-hugging, crystal-gripping hippies carrying signs. You actually have a statewide campaign on the ballot."

Chronic Pain, PTSD Among Top Reasons For Medical Marijuana Use In PA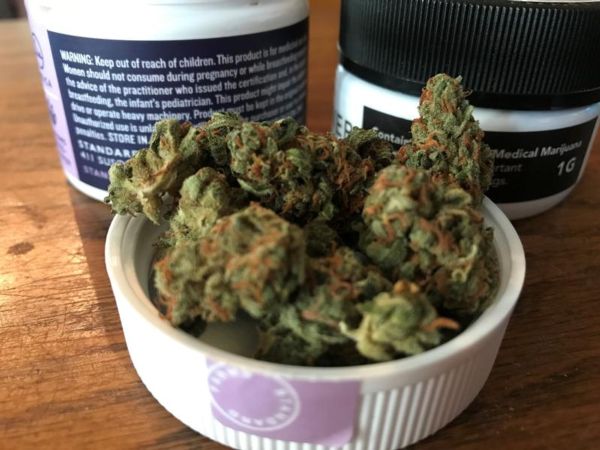 Half of all medical marijuana permits issued in Pennsylvania are for severe or chronic pain. That's one finding from data obtained by WITF's Transforming Health as the result of a right-to-know request. The Department of Health data breaks down the 105,613 medical marijuana permits issued in Pennsylvania since Democratic Gov. Tom Wolf legalized medical cannabis in 2016. Post-traumatic stress disorder accounts for 14 percent of those permits, the second most-commonly requested qualifying medical condition.

Pennsylvania picks Drexel, Jefferson and Penn State partners for medical marijuana research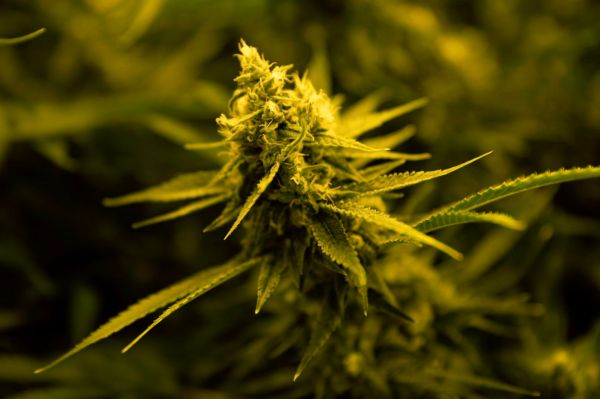 The Pennsylvania Department of Health on Thursday announced that it had approved three companies to grow medical marijuana for research in partnership with medical schools at Drexel, Thomas Jefferson, and Penn State in Hershey, Pa. "This research is essential to providing physicians with more evidence-based research to make clinical decisions for their patients," Pennsylvania Secretary of Health Rachel Levine said in a news release. "It is the cornerstone of our program and the key to our clinically-based, patient-focused program for those suffering with cancer, PTSD, and other serious medical conditions."

Vireo Health Expands into Puerto Rico's Rapidly Growing Medical Cannabis Market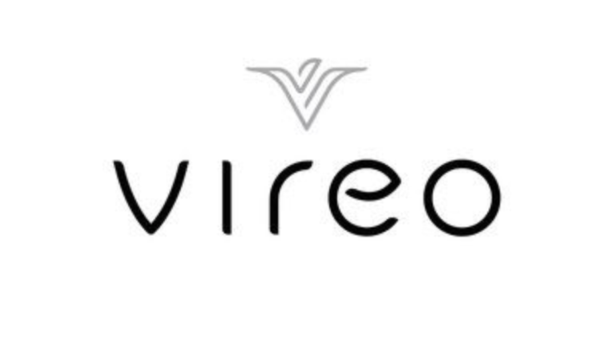 Company plans cultivation and processing facility in San Juan area and six dispensaries throughout island MINNEAPOLIS, June 20, 2019 /PRNewswire/ -- Vireo Health International, Inc. ("Vireo" or the "Company") (VREO.CN), a leading physician-led, science-focused multi-state cannabis company, today announced the acquisition of medical cannabis licenses in the Commonwealth of Puerto Rico. The acquisition is comprised of pre-approvals for licenses to cultivate, process, and sell cannabis products and operate up to six dispensaries. This transaction marks the eleventh market in which Vireo is licensed to grow, manufacture, or sell cannabis products.

Creating Diversity In The Cannabis Industry And Why It's Important
Clients operating—or looking to become involved—in the cannabis space face significant challenges: Uncertain legal footing, thin profit margins, tight competition and a stigmatized product, to name but a few. One challenge, however, presents a significant business opportunity for those who are willing to champion the cause: Creating diversity in the cannabis industry. For decades, black and brown communities have been disproportionately affected by the criminalization of cannabis. Studies have repeatedly shown that, while Americans of all races and ethnicities use illicit drugs at roughly the same rates, African Americans are three to four times more likely to be arrested and imprisoned for drug use as compared to their white counterparts. This imbalance had continued even in the face of criminal justice reform. Of the roughly 1,800 people arrested in Philadelphia since the "decriminalization" of marijuana in the city, 81% are African American, against a city population that is only 44% African American.

Page Last Updated: Jun 176, 2019 (08:35:33)