About Local 1776 Keystone State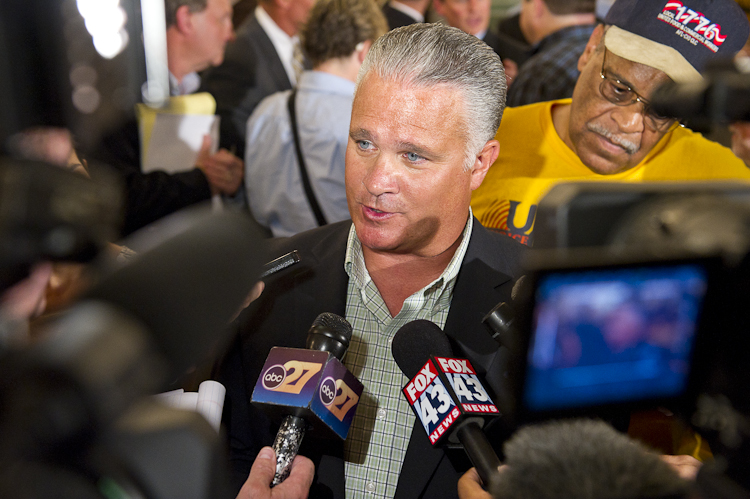 Local 1776 Keystone State of the United Food and Commercial Workers Union exists to enroll, as members, all persons engaged in work within its assigned jurisdiction, to negotiate Collective Bargaining Agreements for them and to enforce said agreements by resolving grievances and maintaining all other contractual rights.
In addition, Local 1776 KS shall encourage all its members to register and vote. It shall support the legislation and political candidates who best advances the economic, social and class interests of the membership. It shall protect the Health and Pension interests of its members and expand childcare, senior citizen, and family programs. It shall encourage and support financially through contributions and otherwise, any educational, legislative, political, civic, social, moral and charitable projects or activities and encourage such other objectives for which working people may lawfully combine for their mutual protection and benefit.
Finally, Local 1776 KS, its Officers, and Staff pledge themselves to protect the Local Union from any and all corrupt influences and from the undermining efforts of all who are opposed to the basic principles of Democracy and Democratic Unionism.
Wendell Young IV -- President of UFCW Local 1776 KS
Charity and Community work
Local 1776 is always working to help families in need and organizations that create positive change in the lives of working people.

Page Last Updated: Nov 321, 2021 (09:19:00)